FOUNDATION & BOARD MEMBERS


MEET THE FOUNDATION TEAM
The team at Frankie Lemmon Foundation provides essential support for the school, and we would not be here without them.
MARSHA HARGETTE
Executive Director
My Story
North Carolina native and graduate of North Carolina State University. Shortly after graduation I entered AmeriCorps as a VISTA and served for a year in Seattle working in an inner-city school building a literacy and volunteer program. From there I was hooked and have spent my entire career working in nonprofits focusing primarily on fundraising through events, annual and capital campaigns, and grant writing. I am a proud mom of two amazing kids, Liam (10) and Parker (7).
My Impact
I am thrilled to work beside so many people who are committed to seeing little ones, with and without disabilities, reach their full potential. It's truly an honor and I can't wait to see what the future has in store for Frankie Lemmon School and the Foundation.
My Story
Virginia native and graduate of North Carolina State University with a Bachelor of Arts Degree in History. Following a number of years spent working in the legal arena and software industry, I began my journey in the wine world in 1999. It has been a pleasure working with wine pioneers whose efforts helped raise the bar for all American winemakers and brought California to the forefront of the international wine community. Many great things happened for me in 2010 – the marriage to my husband, Joe Langhi, in February and the position at the Frankie Lemmon Foundation in July.
My Impact
Committed to the production of excellence, I am honored to organize and preserve the Triangle Wine Experience annual wine and food event, which continues to raise over a million dollars each year for the children of the Frankie Lemmon School.
My Story
I am a former Senior Executive with Accenture, who has turned his passion for wine collecting into a career helping others. I was born in Nicaragua and am bilingual in both English and Spanish. I studied at Davidson College and have lived in North Carolina for the past 32 years.
My Impact
I remain committed to improving TWE into a leading charity wine auction in the country.  During my tenure, we implemented mobile bidding and raised revenues from $1.4 million to $2.3 million.
My Story
Native North Carolinian, born in Dunn and have lived in Raleigh most of my life. I began my professional career in Nursing and after 10 years, joined the Presidential Advance teams of both Bob & Elizabeth Dole, followed by my own political foray into politics by two runs for the NC Legislature.
My Impact
All this prepared me for a treasured opportunity to direct the work of the Frankie Lemmon Foundation (FLF), which is the FUNdraising arm of the Frankie Lemmon School (FLS). My fundraising teeth were cut in the political arena, but my heart remains tied to the critical work done for the children and families of FLS.
My Story
I am a North Carolina native, born in Rutherfordton, and also a UNC-Chapel Hill alum. I started working for Frankie Lemmon in 2007. I have been a Certified Public Accountant for 16 years working in nonprofit, corporate & public accounting in the areas of Accounting, Tax & Audit. I received my master's degree in Accountancy from UNC-Wilmington. I enjoy running, reading, and spending time with my kids and pets.
My Impact
I have been in corporate finance for most of my career and am so grateful I made the change to the nonprofit sector. I love to coming to work everyday using my finance background to support the children at FLS!
EMILY SMITH
Administrative Assistant and Event Coordinator 
My Story
I was born and raised in Morganton, North Carolina. I graduated from Western Carolina University with a B.S.B.A in Innovation Leadership and Entrepreneurship, and a B.S.B.A in Hospitality and Tourism Management. In September 2019, I began my career at the Frankie Lemmon Foundation after attending several events. In my spare time, I enjoy traveling, attending concerts, creating art, and spending time outdoors.
My Impact
 I believe that every child deserves the opportunity to obtain an excellent education. Being a member of this organization, I am excited to take part in unique events to raise awareness for Frankie Lemmon and to help children thrive.
MEET THE BOARD
We would not be here with our our amazing team.  They are the heart of the school and we are so thankful to have each and every one of them.
BARRY GARDNER
Board Chair
Executive Vice-President of Shelco, LLC
ALAN HUGHES, ChFC, AIF
Board Secretary
Vice President of Investments, Raymond James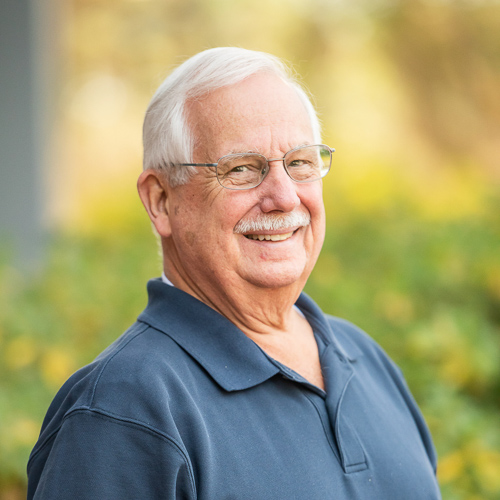 LEE PRYOR
Community Volunteer
JENNIFER ALLEN
Chief Strategy Officer,
SEPI Engineering & Construction
ETTA LONG
Community Volunteer
MARTHA DERBYSHIRE
Vice President of Client Relations, Spectraforce Technologies, Inc.
MICHAEL THOMAS
Club Manager, The Country Club at Wakefield Plantation
JACKIE LOCKLEAR
CEO, Locklear Roofing, Inc.
ANGELA BUCHANAN
VP Human Resources, Schneider Electric
PAUL WARREN
Corporate Director of Sales, Summit Hospitality
AMY ASPLUNDH
Community Volunteer
JOSEPH PATTERSON
Board Vice-Chair
Attorney and Mediator, JCP Mediation
MEREDITH KEYES
Board Treasurer
CFO for S&ME, Inc.
AMY BRITT
Partner, Parker Bryan,Britt & Tanner  PLLC
SUZANNE JONES
VP Communication & Public Affairs (Americas), bioMérieux
COLLEEN DIMITRY
Co-Owner, The Whalen Corporation
EMILY HODGES
Co-Owner, Commercial Lines Director, Hodges Insurance Agency
DAVID MCGOWAN
Executive Director, NC Petroleum Council
DOUG WARF
Chief Marketing Officer, MDO Holdings
TREY BAILEY
President and CEO of Bailey's Fine Jewelry